Welcome to the Rare Kidney Stone Consortium
---
Our Mission
The Consortium facilitates cooperative exchange of information and resources among investigators, clinicians, and patients, and researchers in order to improve care and outcomes for patients with rare stone diseases.  The consortium promotes ready availability of diagnostic testing, pooling of clinical experiences, and availability of tissue banks in order to advance the science. Our goals are to:
Establish and expand registries and collaborate with patient organizations for the rapid dissemination of knowledge
Stimulate generation of testable hypotheses regarding mechanisms of renal injury in these diseases through registry findings, tissue resources, and pilot projects
Develop cohorts of well-characterized patients for future clinical studies
Attract and train investigators to rare diseases research in nephrology
---
News and Upcoming Events
The Rare Kidney Stone Contortium hosts and supports a number of events related to our core disease focus groups. Please check frequently for news and updated information.
DENT Patient Meeting - Saturday October 10 - New York City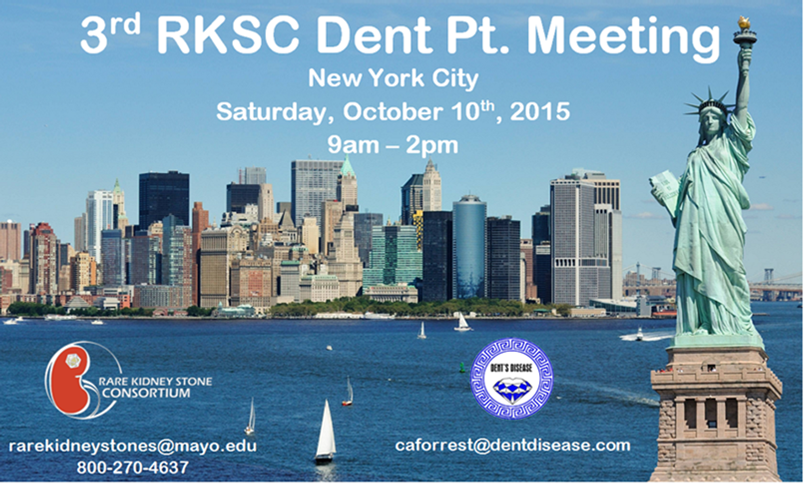 We are pleased to announce the 2015 Patient Meeting in New York City.
The event is free to attend and is open to anyone affected by Dent Disease patients, relatives, friends & clinicians.
To REGISTER, send this completed form to Cathy Forrest.
Click on picture for hotel information.
We look forward to seeing you at the DENT Patient Day Workshop!
---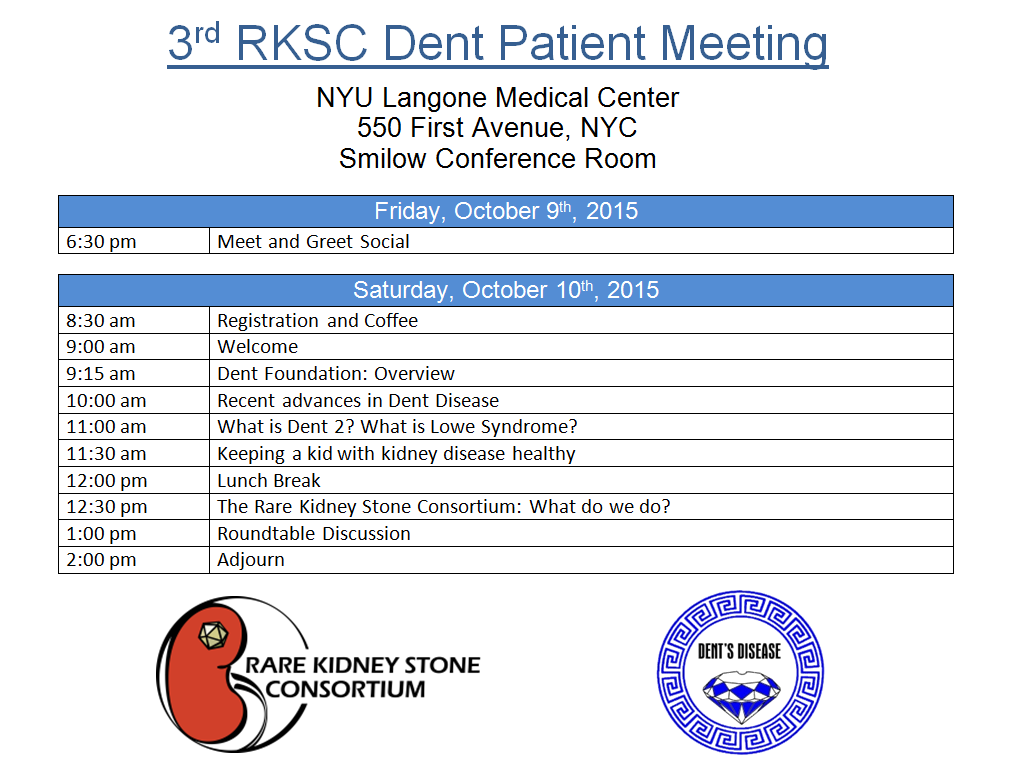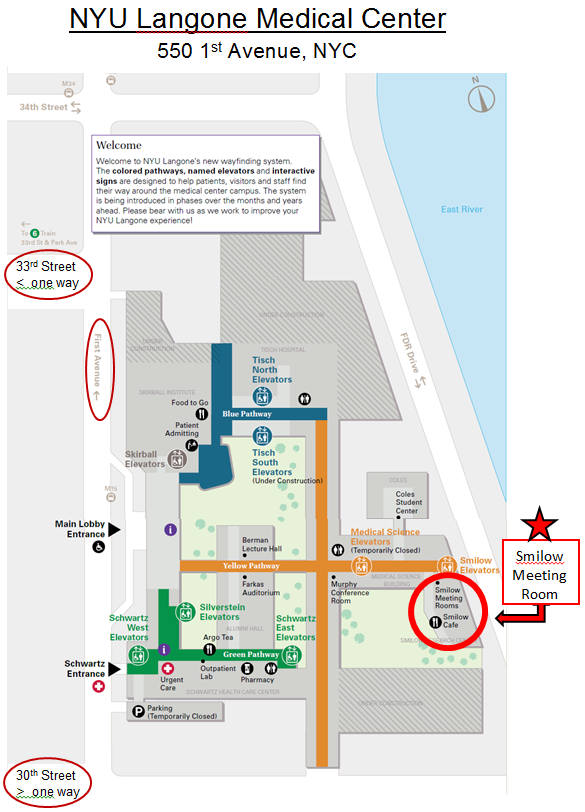 Consortium Structure
The Rare Kidney Stone Consortium is an organization of diverse participants and independent efforts representing four major diseases of hereditary nephrolithiasis.
Consortium Administration
Advocacy Organizations
Additional Resources
Study Sites and Participating Organizations
Domestic:
International